ActNow Foundation is a not-for-profit company created to provide a platform for ethnically and racially diverse artists. We supply a home for filmmakers, producers, writers and actors who are eager to share their stories with limitless creativity. See more at: http://actnowproduction.org
Ask me anything
November 26, 2013
Great idea!
Today's movie. #CityOfGod (2002) directed by Fernando Meirelles and Katia Lund. #DayNine #100ClassicFilmsInA100Days
November 26, 2013
November 26, 2013
Soy Cuba, 1964
(via blackfilm)
November 26, 2013
WES ANDERSON - FRANCOPHILE

"I want to try not to repeat myself. But then I seem to do it continuously in my films"

Wes Anderson's films are meticulously crafted into one unified style. They are rooted in nostalgia, wholly unnaturalistic and expose the artificiality of filmmaking itself. Because of his systematic approach, he has been labelled an auteur. A notion that was conceived in the 1960s by the French New Wave movement.

Indeed, Anderson has cited the impact of directors such as Godard and Truffaut as particular influences on how he makes his own films.

Take Truffaut's debut, The 400 Blows (1959). Largely autobiographical, it was a hauntingly honest, observational film. A far cry from what we have come to expect with the style of Wes Anderson. Yet, like The 400 Blows, Rushmore (1998) is based on Anderson's own childhood experiences, albeit a private high school education in Houston, Texas. In both films, the protagonists are outsiders, do poorly in school and are eventually expelled. Similarly, a scene in The Royal Tenenbaums (2001) shows Ari and Uzi steal bottles of milk from outside a shop in clear reference to when Antoine does the same thing in The 400 Blows. (See photo 1)

Both The Royal Tenenbaums and Jules et Jim (1962) open with a narrator detailing the lives of the characters and their back-story in quick succession. Anderson has also lifted dialogue from this Truffaut film in The Life Aquatic (2004). Steve and fellow seaman Klaus are stood outside the room of a woman whom they are both trying to court. Steve pulls him aside saying "Not this one, Klaus", mirroring the line from Jules et Jim as the two men stand outside the room of Catherine. "Not this one, Jim".

It appears Anderson has taken influence from the way Truffaut portrayed his characters and instead utilised Godard's radical and iconic 'collage' style. Take the scene in The Life Aquatic where Steve directly addresses the audience, before we are guided through a beautifully ambitious single gliding shot of his ship. This scene is an almost direct copy from Tout Va Bien (1972), where Godard's camera pans across the meat factory set. (See  photo 2) 

Furthermore, both Moonrise Kingdom (2012) and Godard's Pierrot Le Fou (1965) can be compared. Strangely both female protagonists are involved in violent acts with scissors. In Anderson's film, Suzie stabs a scout whilst on the run with Sam, while Marianne, from Godard's feature, stabs and kills a man as she is attacked in her home. In both examples, the editing itself is elliptical. We never see the action in real time. (See photo 3)

For all of these influences, Wes Anderson's films can still comfortably fit within Hollywood filmmaking. His homages still differ greatly from the overall themes of films from The French New Wave. The final images always echo a clear sense of resolution. Although tragedy may have occurred, a feeling of hope is always expressed, with the characters having endured a journey causing them to change for the better.

 

 
(via thefinalimage)
November 6, 2013
Kwaku Ananse filmmaker Akosua Adoma Owusu has initiated the project "Damn the Man, Save the Rex" to preserve one of Ghana's most important cultural heritages; the Rex Cinema. The Rex Cinema in Accra is Ghana's oldest cinema and was built by Kwame Nkrumah, but it is at risk of being sold-off to foreign developers by the Ghanaian government. The kickstarter aims to raise $8000 to restore the cinema - to renovate and transform into an alternative creative space for art, music, and film.

With the money raised through Kickstarter, Owusu will repair The Rex, install video and film projectors as well as a light and sound system.. The Rex's first event will be a screening of Owusu's award-winning film, Kwaku Ananse along with a concert by Koo Nimo, Kyekyeku, Nana Asaase, and This House is Not For Sale.

"Shortly after winning the Africa Movie Academy Award, I had this idea to open up one of Ghana's oldest cinema houses and premiere my film, Kwaku Ananse there. On my visits, I noticed the venue was in complete disrepair. It was nearly impossible to hold events there. No public toilets. No projector. No sound equipment. No cinema. One of the people I met on my visit was the late actor/theater director Evans Nii Oma Hunter, (on the far right of this photo). He expressed much grief about Ghana's dying cinema culture and how back in the day he never waited around for the government to offer help before embarking on art projects most important to him. He passed away a few weeks after taking this photo with me. RIP Evans Nii Oma Hunter"

Africans and Africans of the diaspora…support!
Donate to the Kickstarter

10 days left to Save the Rex!

BOOST
(via blackfilm)
November 6, 2013
John Sayles' GO FOR SISTERS opens this Friday in NYC
Opening this Friday here in NYC at Village East Cinemas & AMC Empire 25 is the latest John Sayles (The Brother From Another Planet, Lone Star) film GO FOR SISTERS which stars ActNow friend and New Voices in Black Cinema '13 alumni Yolonda Ross (Four, Breaking Night), LisaGay Hamilton (TV's 'The Practice', Honeydripper) and Edward James Olmos (Stand and Deliver, American Me) as well as Harold Perrineau and Isaiah Washington.
Yolonda Ross and John Sayles will be present for a post-screening Q&A this Friday night following the 7:05pm Village East Cinemas screening!  We'll be there so come out and support this wonderful film from these fantastic talents.  
Synopsis:
Bernice (LisaGay Hamilton) and Fontayne (Yolonda Ross) grew up so close people said they could "go for sisters", but time sent them down different paths. Twenty years later, those paths cross: Fontayne is a recovering addict fresh out of jail, and Bernice is her new parole officer.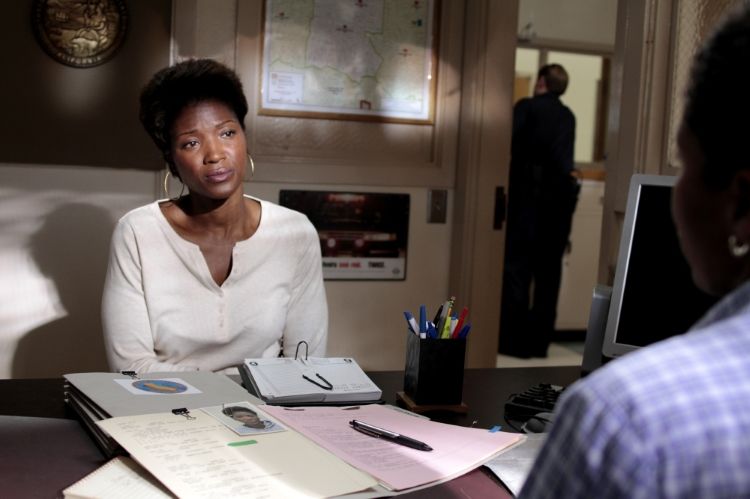 When Bernice's son Rodney goes missing on the Mexican border, his shady associates all in hiding or brutally murdered, Bernice realizes she needs someone with the connections to navigate Rodney's world without involving the police… and turns to her old friend. The pair enlist the services of disgraced ex-LAPD detective Freddy Suárez (Edward James Olmos) and plunge into the dim underbelly of Tijuana, forced to unravel a complex web of human traffickers, smugglers, and corrupt cops before Rodney meets the same fate as his partners.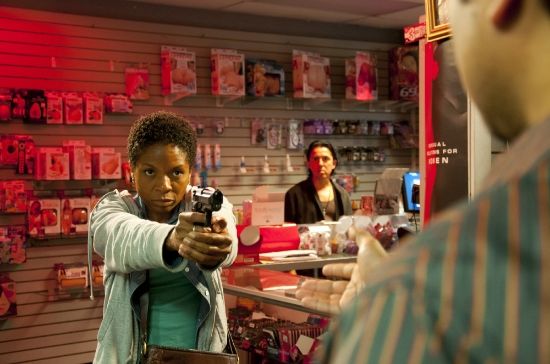 As much a story of relationships as a story of crime, GO FOR SISTERS is a welcome return to the border for master filmmaker and two-time Academy Award nominee John Sayles (Lone Star, Passion Fish)
Go to http://goforsistersmovie.com to see where the film may open in your city in the next few weeks (Los Angeles is next week, followed by Boston, Columbus, Atlanta, Santa Fe, and MORE)
November 6, 2013
Sand Sculptors of Durban:

"Most often spotted alongside the pier, armed only with a spade, their hands and imagination, the sand-artists spend their days creating marvellous works of art for public admiration in the hopes of a steady stream of donations as this is often their only means of survival. Passers-by sometimes offer extra money so they can be photographed with these works of art, some of which can take up to a week to complete depending on size and detail, only to be destroyed in minutes. 
So why do their creators make them? Some of these guys are homeless teenagers - sculpting often means they don't have to go to bed on an empty stomach. For others, the money they make is used to travel to and from home, or to pay for shelter for the night." (Source)
(via black-culture)
November 6, 2013
November 1, 2013
I can listen to this all damn day
October 21, 2013
Jack: Who are these guys?
John Slade: They're my theme music. Every hero's got to have some.
- from I'M GONNA GIT YOU SUCKA! (1987)
October 21, 2013
"How much for one Rib" #ImGonnaGitYouSucka
October 20, 2013
New Voices in Black Cinema 2014 - CALL FOR ENTRIES!
Earlybird Deadline:  October 31st
We're having some temporary website issues…if you are interested in submitting to NEW VOICES IN BLACK CINEMA, Brooklyn's biggest Black Film Festival, please go directly HERE
OR EVEN BETTER
just download the application itself at:  http://actnowproduction.org/wp-content/uploads/2013/06/NVBC-Fest-2014-application-submission-form.pdf
Thanks!
October 9, 2013
THE INVISIBLE MAN (SELF PORTRAIT) | GORDON PARKS PHOTO SERIES 12/12

The Invisible Man, Harlem, New York, 1952. Gordon Parks, photographer.
(via black-culture)
October 9, 2013
October 4, 2013
Bringing Some Color to the Guggenheim:

What with planning for her retrospective at the Guggenheim, helping inner-city youth enter the music business, fighting gun violence in an advertising campaign, and managing to get a peony named after an African American hero, Carrie Mae Weems was pretty busy even before she got The Call last week from the MacArthur Foundation. So the news that she won a "genius grant" added another whirlwind of activity on her already intimidating schedule.

"I was floored," the artist said on the speakerphone from her car as she raced between engagements in Syracuse, New York, where she lives and teaches. "It was the most ridiculous thing I'd ever heard."

Along with the 23 other MacArthur recipients this year, Weems will receive $625,000 over the next five years, no strings attached.

"I'll buy a new dress and a new pair of shoes for sure," she says. "But everything will go back into my work because that's what I do. It will go to the projects I care about."

A charismatic artist, activist, and educator, Weems is best known for installations, videos, and photographs that invite the viewer to reflect on issues of race, gender, and class.

A wry wit infuses even her most uncompromising works, which comment on stereotypes, slavery, miscegenation, and the exclusion of blacks—as artists and subjects—from Western art history. Her traveling retrospective, which began at the Frist Center in Nashville last year and opens at its final stop, the Guggenheim, on January 24, includes the naughty "Ain't Jokin'" series (1987-88); "The Kitchen Table Series" (1990) photographs of domestic scenes that inspired Mickalene Thomas to be an artist; and the fabulous Afro-Chic fashion video (2009), among some 200 objects Weems has produced over the last three decades.

She's been talking to Guggenheim staff about ways to jumpstart a demographic shift in the museum's typical audience.

" I want to make sure I have a dynamic presence of people of color flowing through the space," she says. One idea she's thinking about is a live-broadcast performative conversation, maybe something along the lines of Jon Stewart's Daily Show. Maybe with a comic and a house band.

"There could be a night around art and activism, with people who are troubling the waters, as they say," she comments. "A night called Laughing to Keep from Crying or, Jewish Comedy, Black Comedy, and the Power of Resistance."

Read more at artnews.com

Untitled (Man and mirror), from "The Kitchen Table Series," 1990, gelatin silver print. COURTESY JACK SHAINMAN GALLERY. Carrie Mae Weems & Social Studies 101, Operation: Activate, 2011.COURTESY THE ARTIST. The Du Bois Peony of Hope, officially named by the American Peony Society, is part of a Du Bois Memorial Garden that Weems designed in collaboration with landscape architect Walter J. Hood. COURTESY THE ARTIST. Untitled (Man smoking), from "The Kitchen Table Series," 1990, gelatin silver print. COURTESY THE ARTIST AND JACK SHAINMAN GALLERY, NEW YORK. Carrie Mae Weems, Mirror Mirror, from the series "Ain't Jokin'," 1987-1988, gelatin silver print. COURTESY THE ARTIST AND JACK SHAINMAN GALLERY, NEW YORK. May Flowers, from the series "May Days Long Forgotten," 2002, digital chromogenic print. COURTESY THE ARTIST AND JACK SHAINMAN GALLERY, NEW YORK. Some Said You Were the Spitting Image of Evil, from the series "From Here I Saw What Happened and I Cried," 1995-96, chromogenic print with etched text on glass. COURTESY THE ARTIST AND JACK SHAINMAN GALLERY, NEW YORK. 
(via black-culture)
jaimie foxx wears a trayvon martin shirt to the BET awards.

the headlines:

macklemore mentions...

Anonymous asked:can you explain the tina fey quote? i'm not sure i understand what she's saying (sorry for being dumb)

So I looked up the context of the quote and it's actually even worse than I thought. I knew that Sally Hemings was a fourteen-year-old Black...

I hope Lupita Nyong'o gets more roles. More lead roles. Meaty lead roles. Hell, I'll write one for her too. No need for 12 Years a Slave be the one...

The SoulJunkee Hotty Toddy Instant Cold Elixer Fixer Quicker Picker Upper (TM)

Just when I thought this shit was gone. It started like… Wednesday,...